Author M. Richard Tully is available for book signings and speaking engagements. He lives in Southceneral Wisconsin and has done numerous lectures and interactive book signings for schools, historic sites and civic groups. His presentations include: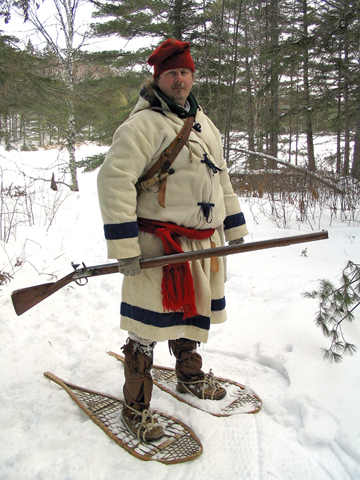 • A Man Called Baraboo, The Life and Times of a French Canadian Voyageur. This presentation is on Mr. Tully's book of the same titles and explores the fur trade in the Great Lakes region during the mid-18th century. Authentic artifacts and historical reproductions of the voyageur's tools and weapons will be shown, and a slide show that shows artifacts and period maps and illustrations can be incorporated as well. Mr. Tully often tailors this presentation to the specific area where he will be speaking to include points of local relevance and interest.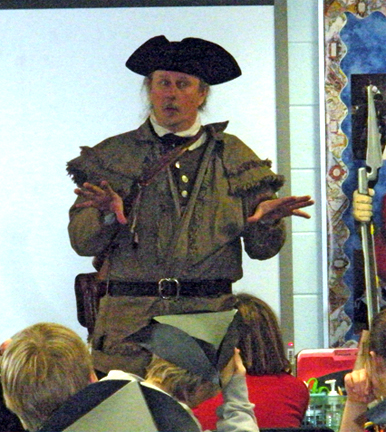 • The American Revolution in the Midwest. Mr. Tully can speak about the Revolution in general terms or address the affect that specific skirmishes and events along the midwestern frontier had on the war in the east. This presentation can be told from the perspective of either an American or British soldier, although attitudes and insights from both sides of the conflict will enter in to either discussion.
• Fencing and Swordplay. Mr. Tully has been teaching sport and theatrical fencing since 1994 and can offer demonstrations and workshops on period and modern fencing techniques using both authentic reproductions and modern weapons. The presentation focuses mostly on French-style foil fencing, but a brief history of edged weapons and other types of fencing (like singlestick) may also be discussed.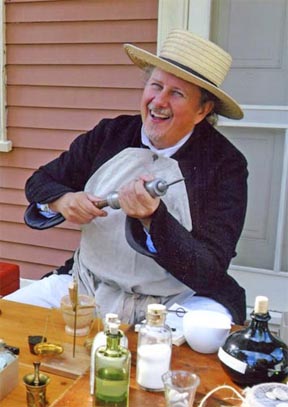 • Early American Medicine. Many of our modern pills and procedures date back many centuries. This program explores a few examples of homeopathic medicines and health practices that are still commonplace today. We will explore causes of death from disease and find out how treating these diseases has changed society. NOTE: this discussion makes reference to specific body parts and bodily functions, which often gets younger audiences giggling uncontrollably.
• 18th-century Angling. This presentation investigates how to catch fish the way our forefathers did using tackle and equipment that you can make yourself or purchase very cheaply. For smaller groups, he will conduct hands-on instruction on how to tie your own simple period fishing flies.
• Wisconsin History from Discovery to Statehood. This is a series comprised of six, one-hour long presentations that discusses the history of Wisconsin from prehistory and it's "discovery" in 1634 up through statehood in 1848. Topics include: Discovery, Early Explorers, The Fur Trade, Two Centuries of Conflict, People and Personalities, and The Road to Statehood. Each of the six parts is a complete lecture in itself and Mr. Tully will tailor some of the sessions to incorporate people, places and pre-1848 historical events in your area.
To book Mr. Tully for your school or event, please contact the publisher.